---
---
---
---
 

Saturday & Sunday, February 24 & 25, 2018 (10 AM – 5 PM)
The Northern Monmouth County Branch (NMCB) and the Freehold Area (NJ) Branch has started a STEM Team!
Their first Outreach Project!
2nd Annual Maker Festival!

101 Crawfords Corner Rd, Holmdel, NJ 07733
Phone: (732) 226-8818
AAUW Northern Monmouth County Branch (NMCB) / Freehold Area (NJ) Branch STEM Team / Brookdale WEST Club Members
had 2 Tables at this event!
Building S.T.E.A.M will bring together the maker community, schools and industry to illustrate innovation, creativity and invention as we strive to provide a hands-on immersive environment of learning and exploration. Building S.T.E.A.M. festival welcomes professionals and amateurs, enthusiasts, hobbyists, innovators and entrepreneurs, tinkerers and craftsmen to exhibit, demonstrate and provide educational immersive experiences for the attendees
Book and Author Brunch
1416 Highland Avenue
Cinnaminson, New Jersey 08077
This event benefited AAUW's Educational Foundation
Thursday, April 26, 2018  – at Noon
 featuring  Janet Benton,  author of Lilli de Jong

AAUW-NMCB turns 90 this year. Join them to celebrate while dining with friends on a three-course meal along the Navesink. All proceeds go to AAUW's scholarship funds.
---
May 15, 2018
Inter-Branch meeting with Central Districts – Sponsored by NOCB
It was a period of American history that drove significant changes in how society perceived and accepted women. It was also a time of meteoric growth for our country and its women. The presentation discusses the emergence of American women from the demure Gibson Girl to the flashy Flapper. Also discussed are the impacts of WWI on society, the influences of literature, movies and art on how women were perceived and the fashion of the time. Performed in period costume.
Socializing will begin at 6:30 p.m.  Brief branch business meeting at 7 p.m.  Program at 7:30 p.m. 
Interbranch meetings are a great occasion to meet other AAUW members and learn about sister branch activities.
Venue: Willow Spring Rehabilitation and Healthcare Center -1049 Burnt Tavern Road, Brick 
(GSP Exit 91 Bear left) or (RT.9 South access)
 Everyone is welcome. 
---
SATURDAY, JUNE 2, 2018 
12 NOON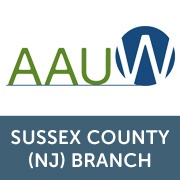 AAUW Sussex County Branch Celebrated 70th Anniversary
A nice relaxing lunch and afternoon on the boardwalk while enjoying beautiful Lake Mohawk and all of your AAUW friends!
---
Saturday, September 15, 2018
12 Noon
Summit College Club Branch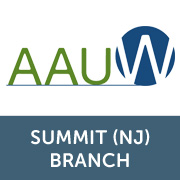 Cordially invites you to its Fall Luncheon
Featuring
AAUW NJ TECH TREK
Ann Marchesani – TECH TREK Camp Director
Claudine Keenan – Assistant Director
Gail Davis – Student Selection Committee Chair
Saniya White – Camper
Baltusrol Golf Club
201 Shunpike Road
Springfield NJ
$40 per person
---
2017 Events
---
SUPPORTING STEM PROGRAMS FOR ATLANTIC COUNTY GIRLS



GREATE BAY COUNTRY CLUB
901 Mays Landing Rd, Somers Point, NJ
KEYNOTE SPEAKER PANEL
FAMILY AND FRIENDS ARE WELCOME
100% of the proceeds of this fundraising breakfast will be applied toward supporting STEM programs for girls. The breakfast is hosted through the cooperation of the Atlantic County branch of the American Association of University Women and the Atlantic County Advisory Commission on Women.
---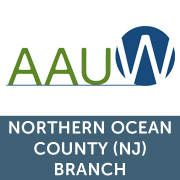 Tuesday, February 21, 2017 – 6 PM
Git Fired Up Pottery Playhouse
506 Arnold Ave, Pt. Pleasant, NJ
Come on out and bust those winter blues!!!
Make either a ceramic or mosaic creation.
10% of the proceeds go to AAUW NOCB.
---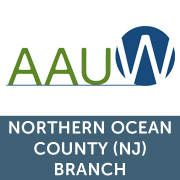 GIFT AUCTION
Saturday March 4, 2017
1:00-4:00 PM
VFW
373 Adamston Road, Brick, NJ
Refreshments + 1 sheet tickets included
$10 in advance, $12 at door
---
May 11, 2017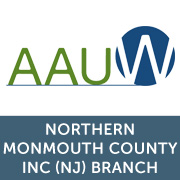 AAUW Northern Monmouth County Branch
4th Annual Scholarship Luncheon
with New York Times bestselling author
Mary Kay Andrews
Molly Pitcher Inn, Red Bank, NJ
---
May 19, 2017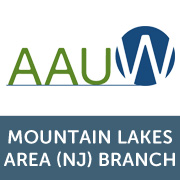 AAUW Mountain Area Branch Annual Meeting
Appearance by the University Women's Chorale
---
Monday, October 16, 2017

Book Review Breakfast
8:30 AM – 9:30 AM
Lile Hall of Christ Church
561 Springfield Avenue, Summit NJ
 07901
Lauren Canning, of the United Nations Development Programme (UNDP), will discuss "The United Nations: Changing with the Times" and review the book "Chasing Chaos", the story of an humanitarian aid worker, by Jessica Alexander.
---
Saturday, November 4, 2017
AAUW Scholarship Fundraiser
The Atlantic County Branch of AAUW celebrated its 100th birthday during  its Annual
Fundraiser Luncheon held at the Linwood Country Club.
AAUW Atlantic County Charitable Corporation, Inc.
IRS approved 501(c)(3)
Linwood Country Club
500 Shore Road, Linwood, NJ
Reception: Noon     
Luncheon: 1 PM
Assigned Seating – Reservation Deadline October 27
---
Wednesday, November 8, 2017
AAUW Summit Branch
"Summit College Club"
invites you to a
Fashionable Fundraiser
at
Wednesday, November 8, 2017
The Mall at Short Hills
1200 Morris Turnpike, Short Hills, NJ 07078
(973) 564-6552
10:00 am – 9:00 pm
Summit College Club Members in attendance
Join us for a day of shopping – all for a good cause!
10% of pre-tax sales will be donated to the Summit College Club
a 501(c)(4) not for profit organization
Light refreshments will be served
Shoppers who say they are there in support of the Summit College Club will be entered for a chance to win a $150 gift card
---
2016 Events
---
AAUW NJ Event
Saturday, March 12, 2016
10 AM – 12 Noon
Celebrate Women's History Month and Help Raise Funds for the AAUW NJ Teentech and Tech Trek Projects

The Cape May County Advisory Commission on the Status of Women hosted a breakfast, not only as a celebration of Women's History Month, but also as a fundraiser for the local AAUWNJ Teentech and the AAUWNJ Tech Trek projects.
901 Mays Landing Road
Somers Point, NJ 08244
The Featured Speaker Will Be Lieutenant Governor Kim Guadagno!

---
Thursday, October 27, 2016
(5:30-8:30pm)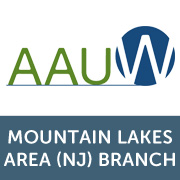 ---
Thursday, October 27, 2016
(6-8:30pm)
Psychic Night
---
Saturday, November 12, 2016
Reception: Noon, Luncheon: 1pm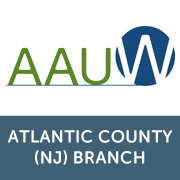 AAUW Atlantic County Branch Scholarship Fundraiser
500 Shore Road, Linwood, NJ 08821
Darlene Cavalier