Since 1888, AAUW has been one of the largest funders of women's graduate education, investing in women who go on to change the world.
Examples of awards are:
American, International, and Selected Professions Fellowships
Career Development Grants
Community Action Grants
Eleanor Roosevelt Awards
Achievement and Distinguished Senior Scholar Awards
Recognition Award for Emerging Scholars
Scholars-in-Residences Awards
The selection process is competitive.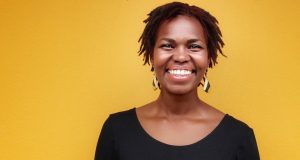 Fellowship and grant recipients perform research in a wide range of disciplines and work to improve their schools and communities. Their intellect, dedication, imagination, and effort promise to forge new paths in scholarship, improve the quality of life for all, and tackle the educational and social barriers facing women worldwide. AAUW seeks a diverse applicant pool.
---