Click on Headings (and sub-headings) or use the Sidebar for quick LINKS!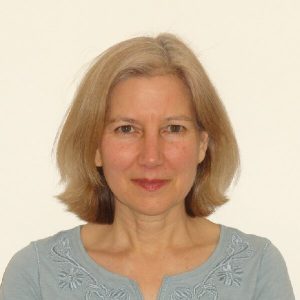 ---
Save the date! April 7-8, 2019 – AAUW NJ Annual Meeting
---
See pictures from our Trip to NYC!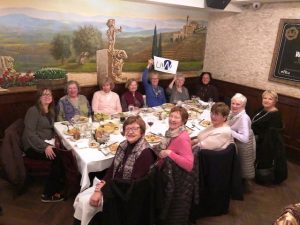 ---
---
AAUW of New Jersey, a state-level organization of AAUW, founded in 1927, sponsors statewide events.  Local branches actively further national and community goals and capitalize on their networking opportunities.  AAUW Members often choose to belong to one or more local branches.  Joining one of the local branches includes membership in the AAUW of New Jersey state organization.  Individuals who do not wish to join a local branch can join by selecting "Garden State Branch" (our virtual Branch), when joining AAUW.
Please join a local NJ branch or the Garden State (Virtual) Branch and our mailing list, in order to receive emails.
We communicate with our members via the Presidents Message, AAUW NJ News, NJ Events, "Special Projects", and Public Policy pages.  We also connect with others on Facebook and via Constant Contact emails.
Our NJ state publication, The Garden Statement, which reported regularly on AAUW-NJ participation in public policy, the Educational Opportunities Fund, the Legal Advocacy Fund, and state and local issues, has been retired, being replaced with the other methods of communication.
AAUW of New Jersey has established The AAUW NJ Charitable Trust, which supports branches across the state, as they work to advance equity and to promote educational opportunities for women and girls.  Donations to the Charitable Trust come from bequests and from individuals, AAUW branches, businesses and institutions. Donations are tax deductible to the extent permitted by law.  
Donations to the Charitable Trust can now be made online!
Since we support AAUW National's mission, we have web pages that share highlights of the volumes of materials available, under the National tab, including AAUW in the News, Leadership, Economic Security, STEM, and Title IX
There are also pages for AAUW Fundraising, Legal Advocacy Fund, Education & Training, Aand links for AAUW Members Only
AAUW NJ Highlights include:
Raising more than $100,000 annually for the Foundation and the Legal Advocacy Fund
Scholarships awards to New Jersey women
Advisors to the State Department of Education on gender bias and equity issue
Working in coalition on state issues affecting women and girls
Lobbies for formation and continuance of county commissions on women and for economic equity
Sponsor of voter registration drives and candidate forums
Community projects for literacy, pre-school ed., child care, and nutrition for pregnant teenagers
Initiate and monitor state legislation, like the New Jersey Council on Environmental Quality
---
For general inquiries, please email us.  For specific inquiries, please contact our State Leadership contacts.
---
---
AAUW of New Jersey Annual Meeting
was a huge success!
March 24, 2018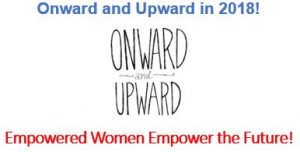 Forsgate Country Club
375 Forsgate Drive, Jamesburg, NJ 08831
---
Thanks to our Members that Completed the AAUW NJ 2018 Member Survey!
We have many Inter-Branch events and collaborative efforts.
---
The AAUW NJ Board Members, voted on and approved the recipient of the 2018 award at its December 6th, 2017 Board Meeting.  The Award was presented at the AAUW NJ Annual Meeting on March 24, 2018.
Laurel Brennan was elected to the position of Secretary-Treasurer of the New Jersey
State AFL-CIO in January 1997 and was re-elected to her sixth term in 2016. She is the first
woman to serve in this office in New Jersey and is one of only seven to do so across the nation.
In her position as Secretary-Treasurer, Laurel is responsible for the organizational budget
and other financial obligations of the New Jersey State AFL-CIO. In partnership with New
Jersey State AFL-CIO President Charles Wowkanech, she develops and implements statewide
policies that impact one million union members and their families.
---
Visit our "AAUW NJ News" Page to see the impact of our organization!
We also have many Special Projects that our Members "work" on:
---