Please help support girls in
Science, Technology, Engineering, and Mathematics (STEM)!

POSTPONED until July 18 – 24, 2021
(To be held virtually – for 2020 girls)
(Virtual Camp with Hands-on Kits July 18 – 24, 2021)
The 2020 Tech Trek camp had been rescheduled for summer 2021. Campers were interviewed and ranked. It had been decided that the camp will be held virtually in 2021.  Funds have been held by the Atlantic Women's Charitable Organization (AWCO) for the rescheduled camp.
The plan was to have additional Campers selected for a separate 2021 camp.  This program is on hold.
Check the camp website for updates. All questions should be submitted to:
Donate to Tech Trek Camp at Stockton University!
(through AAUW NJ Charitable Trust)
All donations are tax deductible!
Donate by check, payable to "AAUW NJ Charitable Trust"
Add note: Donation to support AAUW NJ Tech Trek
 Send to:
Marian Wattenbarger
Charitable Trust Treasurer (Att: Tech Trek)
18 Elmwood Lane
Fair Haven, NJ 07704
OR
(Minimum $10 donation, please)
---
---
Help More Every Time You Shop, by shopping through:


Join Today to Get a $5 Bonus for AAUW Tech Trek NJ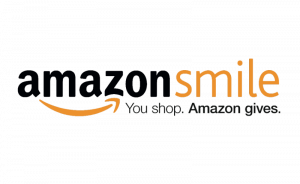 ---

POSTPONED until July 18 – 24, 2021
This year, The Tech Trek planning Team needs each branch that sends girls in their communities to commit to the following:
Select an interview Chair for your branch/county/area (can be combined branches and/or chairs). County Chair(s) will:

Recruit volunteers to conduct interviews including supporting the nominees through the process of providing follow up with schools, teachers, and parents to ensure paperwork is submitted by deadlines.
Maintain parent contact information for future meetings and camper appearances.  Notification of requests and interactions with campers will be made to the Tech Trek leadership Team before campers/parents are contacted in accordance with POM.

Provide at least one volunteer during camp week to help with daily needs. This includes day counselors and dorm moms. We provide overnight accommodations and meals for all volunteers. Also, we always need help "packing out" camp on the last day, which will be Saturday, August 1, 2020.
Provide monetary support through one of the following:

Branch Fundraiser
Writing a grant; for example, an AAUW Community Grant, NJ Charitable Trust, businesses/organizations. We provide templates and boilerplate text.
Donations to the AAUW NJ Charitable Trust

Provide any additional support a camper from your area may need. Examples: helping to coordinate transportation, lending a sleeping bag, camp supplies or other expenses.
Please complete, sign, and send the
and send it to the camp director.
---
2019 Camp: July 21-27, 2019
Professional Women's Night – Thursday, July 25, 2019
---
2018 Camp: July 21-27, 2019
In 2018, nominations were accepted from all Counties in NJ.  Thanks to the AAUW NJ Members that volunteered to assist with Student Selection throughout the state and that volunteered in other needed roles!  See the Volunteers Page, for more information on volunteering!
---
Presentation of Gift to Tech Trek Camp by AWC-NNJ
at the AAUW NJ Annual Meeting (2018)
Professional Women's Night – July 17, 2018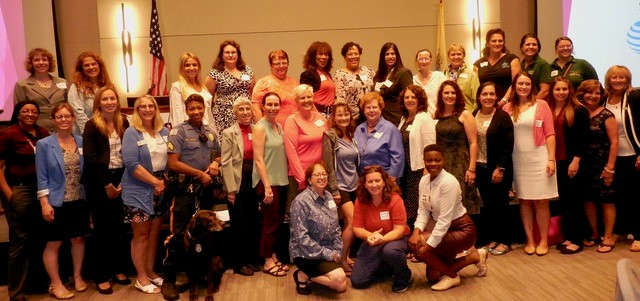 ---
2017 Camp:  July 16 to 22, 2017
In 2017, the program was expanded to 62 girls in all Counties in NJ.   Thanks to the AAUW NJ Members that volunteered to assist with Student Selection! AAUW members volunteered to interview girls in all counties!
Professional Women's Night – July 20, 2017
---
2016 Camp:  July 17 to 23, 2016
For the 2016 camp, 60 girls were selected from New Jersey counties where AAUW members volunteered to interview: Atlantic, Burlington, Camden, Cape May, Cumberland, Essex, Mercer, Middlesex, Monmouth, Morris, and Passaic.  These Volunteers were members of the following AAUW NJ Branches:
North: Greater Wayne, Madison, and Nutley
Central: Freehold Area, Northern Monmouth, and Trenton
South: Atlantic, Camden, Cape May, and Willingboro Area
From Ice Breakers to Lifelong Friends: Stories from STEM camp – See Pictures!
2016 Professional Women Panelists
Tech Trek camp welcomed 41 Women in STEM Professions to a Networking Dinner with the campers on Thursday, July 21, 2016.  Thanks to all of the women that participated!
---
2015 Camp:  July 19 – July 25
2015 was the first year of the camp. 30 girls attended from Atlantic and Cape May counties.
Watch the 2015 Stockton Tech Trek Camp video!
Pictures of the Campers in Action!
Read Article in the Press of Atlantic City!
Read Article in the Cape May County Herald!
Tech Trek and Computer Science Education Week – 12/8/2014-12/14/14
Read Article by Michelle Douglass Founder, AAUW of New Jersey Tech Trek Camp