Tech Trek
Tech Trek is

a week-long science and math summer camp designed to develop rising 8th grade girls' interest, excitement, and self-confidence in science, technology, engineering, and math (STEM). Tech Trek Camp will be in-person July 23 – July 29, 2023 at Stockton University.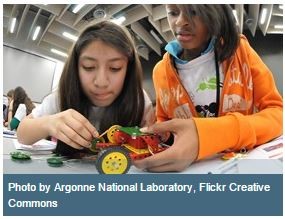 Teentech
A day of hands-on technology workshops for high school girls. Teentech has been a project of AAUW NJ in collaboration with various colleges and universities throughout New Jersey.  This year, the program will be  held on Thursday, May 25, 2023 at Essex County College.

Tween Tech
A day of hands-on technology workshops for girls in 6th – 8th grade. The program will be  held on Friday, March 17, 2023 at Stockton University.
STEMinist Camp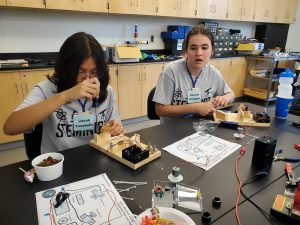 Due to Covid-19 restrictions, Atlantic County and Cape May County Branch members organized and made possible a 2022 summer version of the Tech Trek program under a new name:  STEMinist Camp. The Camp was held July 24 – 30, 2022. It was divided into two parts with a total of thirty-five girls in attendance.
National Conference for College Women Student Leaders (NCCWSL)
AAUW invites college women from around the country to a three day leadership training and networking conference. The State of New Jersey identifies and sponsors college women for this conference. The 2023 conference will be held May 31 – June 3, 2023 at the University of Maryland, College Park.


Learn how to research your target salary, highlight your accomplishments and find the right words — and the confidence — to negotiate for better benefits and pay. Sign up for a facilitator-guided virtual workshop or use our Work Smart Online e-learning tool

Human Trafficking 
AAUW NJ is an affiliated organization of the New Jersey Coalition Against Human Trafficking coordinating statewide community efforts to end sex and labor trafficking in New Jersey.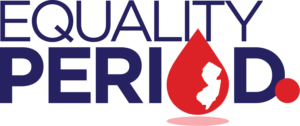 EqualityPeriod.NJ emphasizes that menstruation is a natural bodily function. There should be no shame or stigma attached to periods or the methods utilized to take care of one's needs. Safe, quality period products should be made available and accessible in a non-stigmatizing manner to ALL menstruating individuals in New Jersey.