Through this award, AAUW of New Jersey seeks both to reach out to the community and to increase awareness of the goals of AAUW.
The AAUW Woman as Agent of Change should exemplify certain characteristics.
She should be a NJ resident who has:
Worked to assist women in their endeavors to reach their true potential

 Demonstrated leadership in supporting the empowerment of women

Continued to strive to reform political , economic, social and cultural areas to support women
Contact: aauwnj@gmail.com for more information, attention: Carol Cohen.
---
2020 Award
(Presented at the Fall Focus Meeting on October, 10, 2020)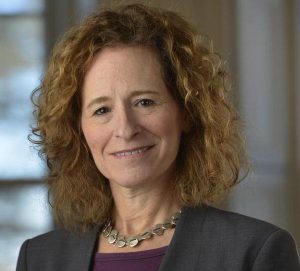 Jacquelyn Litt joined Rutgers University in 2010 to serve as Dean of Douglass Residential College and the Douglass Campus. Dr. Litt has a distinguished record of scholarship, teaching, and administrative service that focuses on women's issues.  In addition to serving as the Dean of Douglass Residential College and the Douglass Campus, she is Professor of Sociology and Women's and Gender Studies at Rutgers University-New Brunswick. Litt received her Ph.D. in sociology from the University of Pennsylvania.  Prior to coming to Rutgers, she was founding chair of Women's and Gender Studies at the University of Missouri. Prior to her tenure at Missouri, Litt directed Women's Studies programs at Iowa State University and Allegheny College. At Iowa State, Professor Litt earned the Distinguished Faculty Award from the Iowa chapter of the American Association of University Women for exemplary contributions toward gender equity in education. She also received Iowa State's Early Excellence in Teaching and Master Teacher in Multicultural Education awards.
She has expertise in women in STEM, was a P.I. and consultant for the ADVANCE program to advance women in STEM at the National Science Foundation and a grant reviewer for innovative STEM pedagogy projects at the Association of American Colleges and Universities. She is the author of two books and numerous articles. She received the "Leaders in Faculty Diversity" in 2016 from The Committee to Advance Our Common Purpose at Rutgers University in recognition of her outstanding leadership in building new opportunities for students at Douglass to share diverse perspectives in a safe and inclusive environment. Litt was honored in 2016 with a Joint Legislative Resolution from the Senate and General Assembly of the State of New Jersey, honoring her leadership of Douglass Residential College and her research on women's issues that have made a positive impact on the lives of women and children.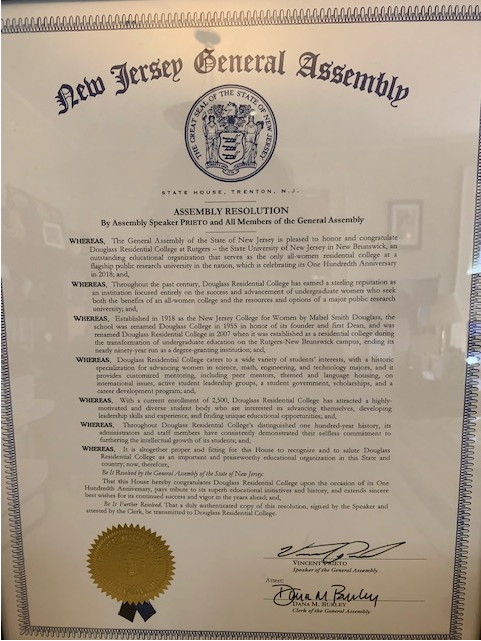 Douglass Residential College was honored with 100th anniversary Resolution by the New Jersey State Assembly
---
2019 Award Winner!
The Award was presented at the AAUW NJ Annual Meeting on April 7, 2019.
Inspiring! Challenging! Passionate! Powerful! Lobbyist! Public affairs executive in NJ!  Jeannine challenges her listeners to step beyond self-pity and experience the futures they can't even imagine.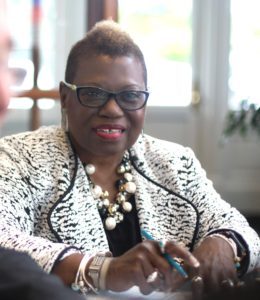 Jeannine LaRue, founder of the well-known blog "LaRue list Report," and Senior Vice
President of the Kaufman Zita Group, has spent almost 40 years serving the public on
policy, governmental, and political issues in the public and private sectors. "The Network
Journal," New York's leading Black profession and small business magazine named Jeannine
one of the 25 Influential Black Women in Business. She has been mentioned as a political
New Jersey powerbroker on the prestigious "PolitickerNJ" list at least five times.
Her many influential roles include: NJEA lobbyist, member of the Casino Control
Commission, Senior Vice President of Governmental Affairs for Barnabas Health, Vice
President of Public Affairs in the Rutgers University President's cabinet, and founder the first
major New Jersey Statewide women's conference that ultimately became the Governor's
Conference for Women.
---
The AAUW NJ Board Members, voted on and approved the recipient of the 2018 award at its December 6th, 2017 Board Meeting.  The Award was presented at the AAUW NJ Annual Meeting on March 24, 2018.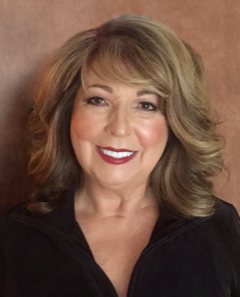 Laurel Brennan was elected to the position of Secretary-Treasurer of the New Jersey
State AFL-CIO in January 1997 and was re-elected to her sixth term in 2016. She is the first
woman to serve in this office in New Jersey and is one of only seven to do so across the nation.
In her position as Secretary-Treasurer, Laurel is responsible for the organizational budget
and other financial obligations of the New Jersey State AFL-CIO. In partnership with New
Jersey State AFL-CIO President Charles Wowkanech, she develops and implements statewide
policies that impact one million union members and their families.
Award Ceremony at the AAUW NJ Annual Meeting – March 24, 2018
---
The 2017 Award Recipient!
The AAUW NJ Board Members, voted on and approved the recipient of the 2017 award at its December 7th. 2016 Board Meeting.  The Award was presented at the AAUW NJ Annual Meeting on May 1, 2017.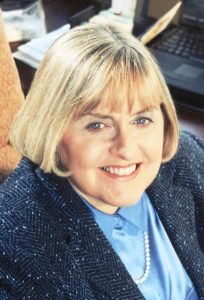 ---
2016 Award
AAUW NJ announced the Woman as Agent of Change Award at the annual meeting in April, 2016.
Let's congratulate Assemblywoman Valerie Huttle
The 2016 Award Recipient!