AAUW NJ Branch Events:
(Click here to see all AAUWNJ Events — including Branch Events)
Note: Dates are tentative and subject to change!
See our "Branches" Page for links to each Branch's website
Branches: Let us know at least one month in advance and we can post your event!
---
2021
---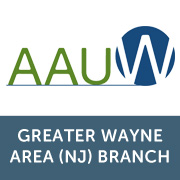 https://greaterwaynearea-nj.aauw.net/scholarship/scholarship-application/
The Greater Wayne Area Branch is running a "Garage-less Garage Sale" as one of its fundraisers this year. Since we've all been at or close to home for the past eight months many of us have used the time to clean out our closets and storage areas. What do we do with all the stuff? Donate it to our branch to sell online to raise money for our scholarship fund!
Here's how it works:
1. Value your items.
2. Take a good, well-lit photo of the item(s). If there are any flaws, make sure that spot appears so buyers know what they are getting.
3. Write a description of the items. It doesn't have to be a novel but telling potential buyers about the item can be helpful.
4. Send the picture and the description to Lorraine LaShell for selling online.
This is an ongoing fundraiser with no deadline. Anyone with an interest in helping raise money for our scholarship fund can participate.
---
March is Women's History Month!
---
Tuesday, March 16, 2021
Central District Inter-Branch Program
Hosted By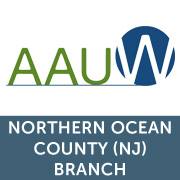 Northern Ocean County Branch (NOCB )
Please contact AliceTarlach or Judith Hromoko for Zoom details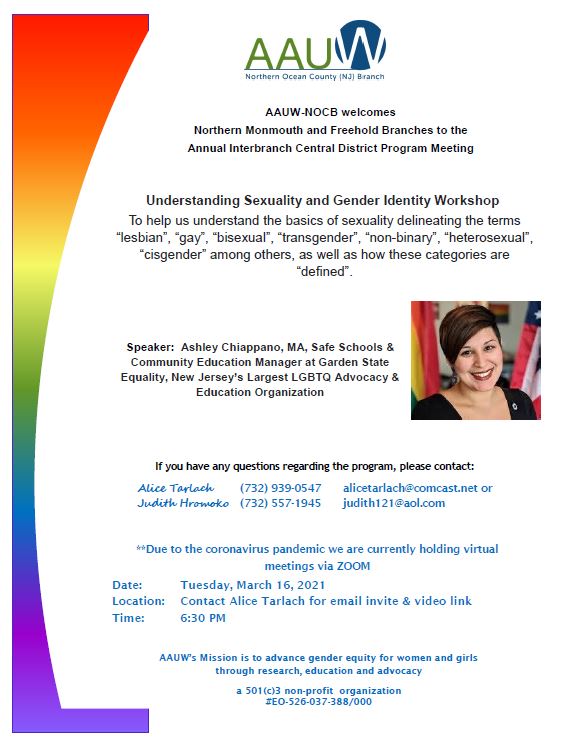 ---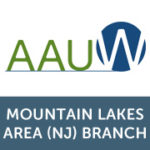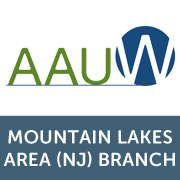 Thursday, March 25, 2021
7:30 PM via Zoom
Join the Mountain Lakes Area Branch for Cocktails & Conversation
Exploring Our Whiteness
Whiteness is meant to be invisible to white people. In this interactive presentation, we will reflect on Whiteness. In addition, we will discuss how characteristics of Whiteness show up in our world, on individual and systemic levels, with the goal of challenging racism by de-centering Whiteness.
Adena Cytron-Walker will lead us in the conversation. She is the Vice President of Programing for the Multicultural Alliance of Fort Worth Texas. MCA is an organization that builds inclusive communities through educational opportunity and shared experiences. Adena offers workshops and presentations on a wide variety of diversity, equity, and inclusion topics.
Please register in advance.
---