Members Only Pages
(Password Required)
To email the entire Board:  Send email to: aauwnj-board@googlegroups.com
To email all Branch Presidents:  Send email to: aauwnj-branch-presidents@googlegroups.com
To email the entire Communications Team: Send email to: aauwnj-communications@googlegroups.com
Note:  If you are not a member of the group (or you use a different email address than the one you are registered with), your message will need to be approved by the Administrator of the google group).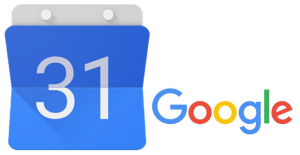 HONORARY LIFE MEMBER APPLICATION
Log in to access the Member Services Database, Leadership Directory, manage your social media profiles, comment on articles and blogs, and sign up for digital Outlook subscription!
If this is your first time logging in to AAUW National, you need to register:
---
Log in to the Member Services Database (MSD) to view and update your profile. You will need your AAUW Member ID and password to access this database.
On this site, you can also see contact information for Branches for which you are a member.
Log in to the AAUW National Member Services Database (MSD)
The AAUW Member Services Database (MSD) is your online access to AAUW's national database records. The MSD makes it faster and easier to control the accuracy of the membership records.
Individual Members can use the MSD to update their member record and contact information (except name changes contact connect@aauw.org), make a contribution and track their membership and giving history for tax purposes. Additionally, branch members can view their branch member roster and leader contacts.
Branch and State leaders have the same rights as individual members, plus they can maintain branch membership records, including updating contact information for members, submitting dues and contributions, and accessing the national membership list for recruitment efforts! See the AAUW MSD web page for additional information on the additional rights available to all members and select branch and state leaders.
Logos for Branches are accessible for download, on this site.
---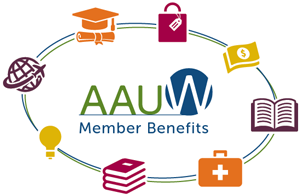 Membership with AAUW means you're part of a community dedicated to changing the climate for women and girls. As an AAUW member, you will not only have access to valuable resources but also get discounted pricing on some merchandise and services. It's one more way to express our gratitude for all your support to empower women and improve the lives of millions of women and families. With each purchase, AAUW receives a royalty that is used to support the work we do.
Click here to find out more about AAUW Member Benefits

---
AAUW HONORARY LIFE MEMBERSHIP FORM
The AAUW Bylaws state: "An individual member who has paid Association dues for fifty years shall become a life member and shall thereafter be exempt from payment of Association dues." Honorary Life Membership may be granted any time after payment of dues for the 50th membership year. The waiver of national dues takes effect on the date of confirmation and will be acknowledged via email.
---
See AAUW NJ "Booklet" (Password Required) 
email aauwnj@gmail.com to obtain password.