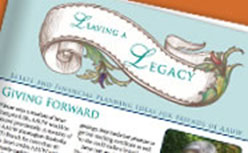 AAUW Legacy Gifts
Plan a Gift That Will Change Lives for Women and Girls
For each of us, philanthropy is intensely personal. It is an expression of our values and our vision of the world we hope to create for the next generation. Your support of AAUW today makes it possible for us to fund critical programs to help break through the persistent barriers that continue to limit opportunities for women and girls. But when you plan a gift to AAUW in your long-term estate or financial plans, you will ensure the future with changes that are so important to women and their families.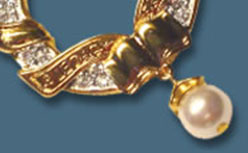 Join the Legacy Circle
This distinguished Legacy Circle honors all planned giving donors for their support of our mission. We would be honored to celebrate you as a member of the AAUW Legacy Circle if you have:
Provided for AAUW in your will or trust.
Designated AAUW as the beneficiary of a qualified retirement plan, savings bond, bank account, or life insurance policy.
Create a planned gift that returns fixed or flexible income to you or others.
We welcome the opportunity to have a confidential conversation with you at no obligation. If you would like information, please contact us. If you have already provided for AAUW in your estate plans, please allow us the opportunity to thank you!
For additional information contact: Heather Miller, Director, Major & Planned Giving, at 877-357-5587 or 202-785-7766.