Know Your Rights: Sexual Harassment and Sexual Assault under Title IX
Title IX of the Education Amendments of 1972 is a comprehensive federal law that prohibits sex discrimination in education. It covers women and men, girls and boys, and staff and students in any educational institution or program that receives federal funds. Local school districts, colleges and universities, for-profit schools, career and technical education agencies, libraries, and museums are all covered under Title IX.
Read more
---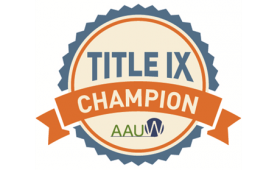 Deliver New Title IX Resources to Your Local Schools
https://www.aauw.org/resource/titleixdelivery/
The U.S. Department of Education has released new resources to help coordinators understand the full scope of their jobs. But not all Title IX coordinators know about these tools, so it's critical that AAUW members help spread the word in their communities. You can help by taking the pledge to deliver the new resources to the schools near you.
---
Know the Score:
Investigate Title IX Compliance in High School Athletics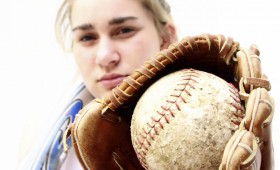 Forty years after Title IX of the Education Amendments of 1972 became law, many high school athletic programs still don't comply with Title IX's requirements, and the number of expensive lawsuits brought against noncompliant schools is growing.
Use this Program in a Box to encourage your local schools to make sure girls have equal opportunities before litigation becomes necessary. Find out how!
---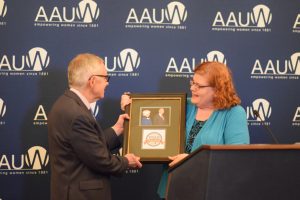 Title IX prohibits sex discrimination in U.S. schools and ensures all students have access to education. Unfortunately, its work is not done. Get the facts about Title IX, know your rights, and find your local K-12 Title IX coordinator.
AAUW marked the 44th anniversary of Title IX on June 23 by hosting our annual Title IX Cupcakes and Champagne celebration on Capitol Hill to honor Senate Democratic Leader Harry Reid (D-NV) as the 2016 Title IX Champion. We recognized Sen.  Reid for his dedication to improving educational opportunities for women and girls.