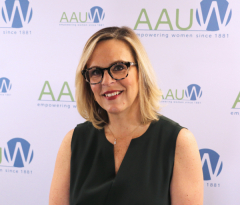 As part of an initiative called "2020 Vision," AAUW invites you to reflect on all the progress we've made together and stand strong in the fight for a fairer future. You can share your own story about contributing to AAUW's legacy and watch our webinar series, which highlights recent equity research, outlines our ambitious "Gender Agenda" for the year, and more.
These webinars that have replaced the biennial national convention, the "Convening Series: 2020 Vision Marking A Momentous Year," and can be found at:
https://www.aauw.org/resources/member/initiatives/2020-convening/
---
AAUW MISSION, VISION, & VALUES

The American Association of University Women (AAUW) is the nation's leading voice promoting equity and education for women and girls. Since our founding in 1881, AAUW members have examined and taken positions on the fundamental issues of the day — educational, social, economic, and political.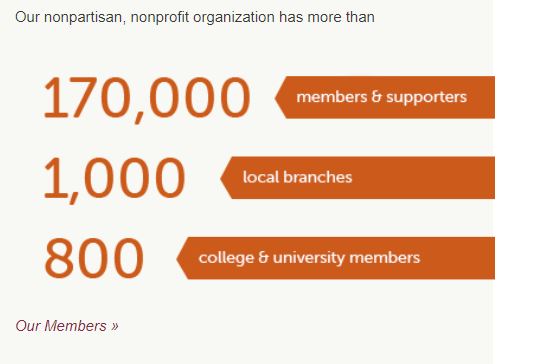 ---
Watch this video of AAUW CEO Kim Churches to learn how your community can support AAUW's economic security initiatives.
The AAUW Strategic Plan is created through an inclusive process involving the AAUW Board of Directors and staff. The goals, indicators of success, and strategies reflect an integrated approach to fulfilling our mission, vision, and value promise. As AAUW continues to move forward in a changing world, so have our Strategic Plan and our Vision Statement.
---