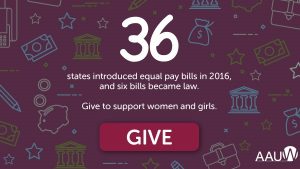 For more than 135 years, AAUW has served as a grassroots organization to improve the lives of millions of women and their families. The support of donors like you is critical to our mission. Your gift will support AAUW's fight against unequal representation in business and government, discrimination and harassment in the workplace, the gender pay gap, and more.
---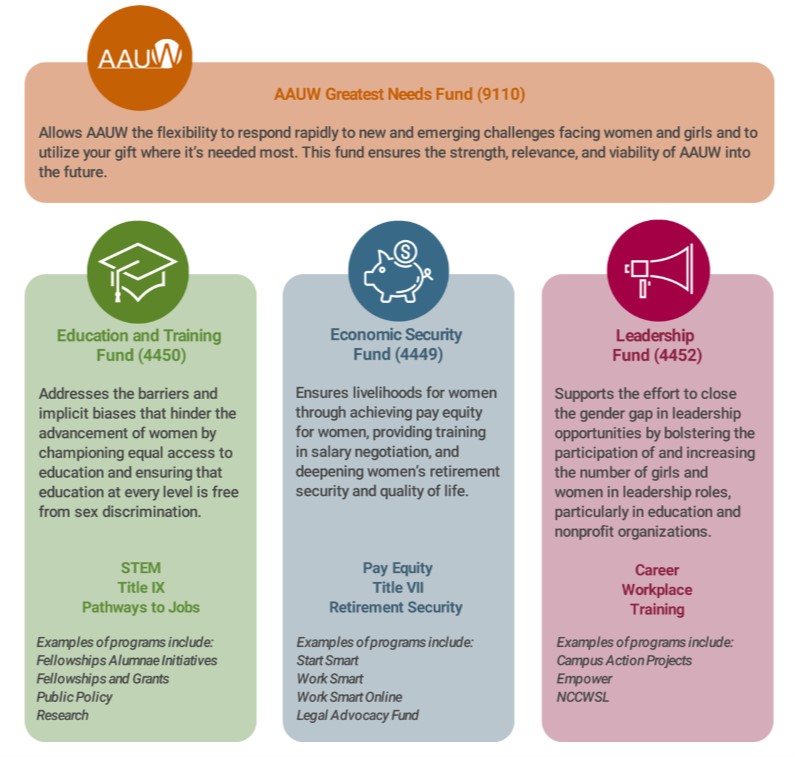 ---
---
---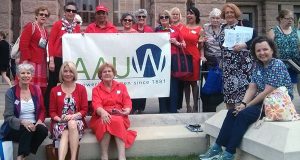 ---
There are many ways to honor or memorialize someone special or recognize an important event by investing in women and girls through AAUW.
Sponsorship is a powerful way to show your support for AAUW national initiatives and see the results at the local level.
Celebrate Your Milestone: Establish an Honorary or Memorial Fund
Please make a tax-deductible gift to the AAUW today!