When women get equal pay — and equal opportunity — they, their families and all of society will thrive. To get there, we need to embrace diversity, equity and inclusion. 
Ensuring livelihoods for women
Know Your Rights: The Equal Pay Act
Despite the passage of the EPA 55 years ago, women still do not take home wages equal to those of their male peers. If you're concerned that you may be a victim of sex-based pay discrimination, or if you just want to know more about how the EPA works, this resource covers the basic information to get you started.
---
AAUW salary skills builder interactive tool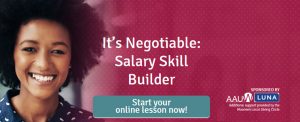 The gender pay gap is real and has far-reaching consequences for women's economic security. Get the pay you deserve. AAUW's new online, interactive will help you articulate your value in your next negotiation.
Click to start a short online lesson.  Read More
---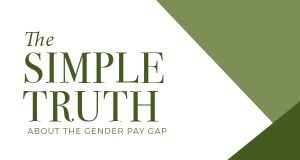 You've probably heard that men are paid more than women are paid over their lifetimes. But what does that mean? Are women paid less because they choose lower-paying jobs? AAUW's The Simple Truth about the Gender Pay Gap succinctly addresses these issues by going beyond the widely reported 80 percent statistic.
Read more.
---