---

November 25, 2019
Supporting Title X with Planned Parenthood at the Statehouse in Trenton
The bill to replace funding for family planning services passed (voting along party lines)! Funds will be distributed by NJ Commissioner of Health to agencies that lost funding due to not conforming to the Title X gag rule (which prevents providers from even discussing all of a patient's health care options, including abortion). Funds still can not be used to provide abortions. 👍😀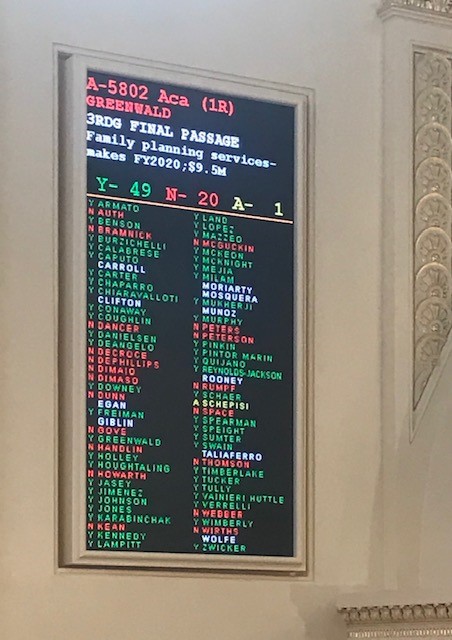 We pinked out at the Assembly voting session to show support for Title X and Assembly Bill A5802. This bill will provide temporary emergency funding to reproductive health care providers, such as Planned Parenthood, who have been forced out of the Title X program due to the medically unethical gag rule.

Forum on Modern Slavery:  21st Century Solutions
See full write-up: Forum on Modern Slavery held at Seton Hall
AAUW-NJ was represented at Seton Hall University on September 27, 2019.  As a member of the New Jersey Coalition Against Human Trafficking (NJCAHT), it was thrilling to be in attendance when Nadia Murad, the 2019 winner of the Nobel Peace Prize, was presented with an honorary doctorate degree from the Seton Hall University's School of Diplomacy and International Relations. …
The eradication of modern day slavery requires awareness and recognition of the problem, enforcement and monitoring of existing laws, and the elimination of the conditions which lead to bondage.  Look around:  see something; say something; do something.
Submitted by Ginny Lyttle, AAUW-NJ Representative to the NJCAHT
---
---